Photos Of Gossip Girl Season 3 Filming, Blake Lively, Leighton Meester and Ed Westick. Chace Crawford Moved Out Of Ed's Flat?
Leighton and Blake Bond While Ed's Feeling Expressive
Leighton Meester and Blake Lively were sat on those familiar New York steps as they filmed more scenes for the upcoming series three of Gossip Girl. Blake covered up in a dressing gown as she rehearsed with Leighton, and when filming started she showed off her funky outfit! Meanwhile Ed Westwick was in town in Chuck Bass's clothing, showing off a range of facial expressions as he waited to film on the streets of the city, and still managing to look very handsome with it! He'll possibly be looking for a new flatmate as it's been reported that Chace Crawford has moved out of the apartment they share in the city — I'm sure he'll have plenty of potential interest!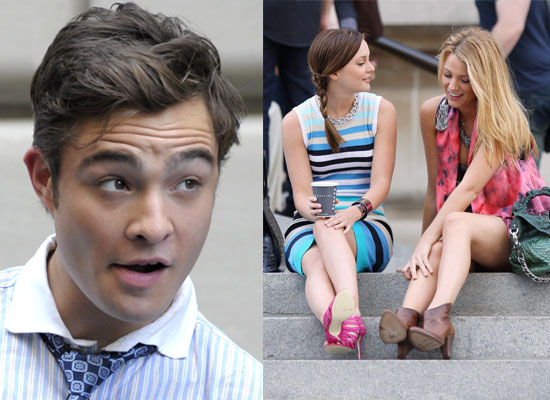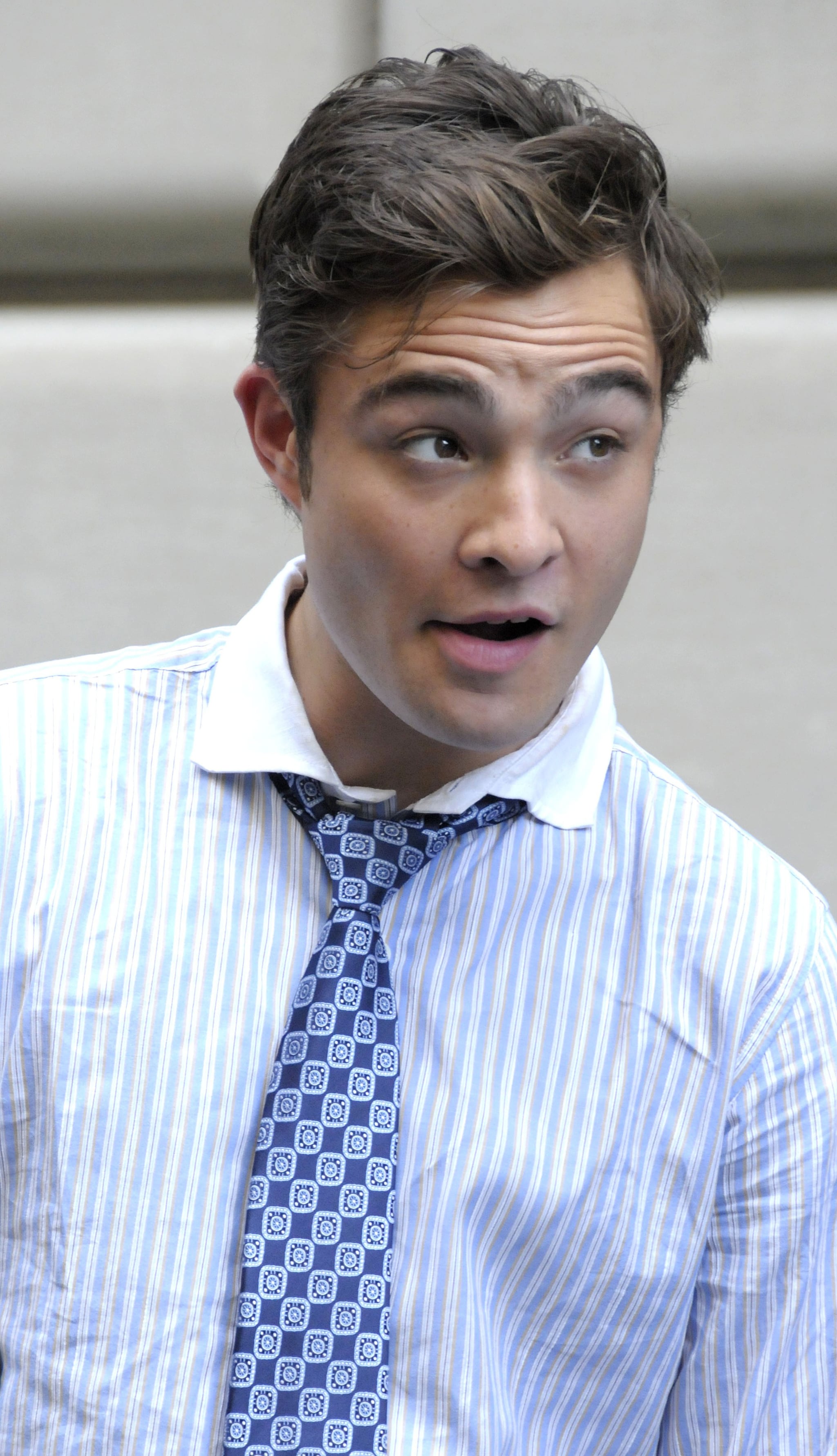 To see more of the Gossip Girl cast filming, just read more.
tgallery limit3493801/tgallery