Photos Of Graham Norton As Zaza In the West End Production Of La Cage aux Folles, Will You Go And See Him on the London Stage?
Will Graham Norton Drag You To The Theatre?
Following Gareth Gates taking the Technicolour Dreamcoat from Lee Mead's back yesterday, another West End theatre announcement was released today — that Graham Norton will star in La Cage aux Folles on the London stage. If you haven't seen the popular Hollywood movie remake The Birdcage starring Robin Williams and Nathan Lane, the story follows a gay St Tropez nightclub owner and his transvestite partner and has developed from play to musical since it was first performed in 1973. Graham will take on the role of Zaza from January 19 until April 25 next year, and said: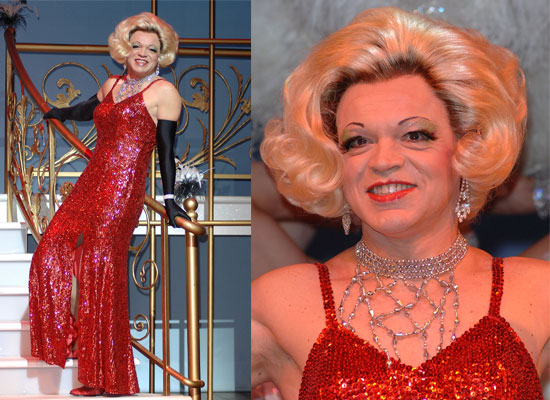 "I would imagine [there will be] some quite harsh reviews. There will be a lot of people who will be like, 'alright, show us then' and the reason I'm doing it is because I really love the show and really want to play this part," he said. In the end, it won't be reviews of the show, they'll be reviews of my television show and my television persona."
So what do you think? Will you go and see Graham in his new role on the West End stage? Let me know!