Photos of Gwen Stefani, Gavin Rossdale, Zuma and Kingston at Pumpkin Patch in LA For Halloween, Famous Kids Halloween Costumes
Gwen, Gavin and Boys Prep For Halloween at Pumpkin Patch
After taking to the stage at the weekend, Gwen Stefani and Gavin Rossdale got back to family time yesterday and took Kingston and Zuma to Mr Bones Pumpkin Patch to prepare for Halloween. Other famous families have also visited the Los Angeles venue in anticipation of the big day on Saturday. Gavin has spoken about Kingston's love of Halloween, saying: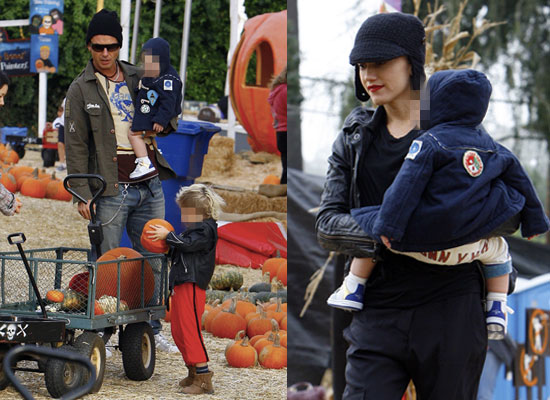 "Kingston is really passionate about animals... Kingston is really into [dinosaurs] as well. We are going as the furry cuddly kind... I'm going as Buzz Lightyear."
Sounds like a blast! Help get in the mood for the big day by taking my Halloween quizzes.
To see more pictures of Gwen, Gavin and the boys, just read more.