Photos Of Gwen Stefani Out In LA Earlier This Week, Gavin Rossdale Talks About Celebrating Son Zuma's First Birthday
Gwen and Gavin Spill About Celebrating Zuma's First Birthday!
Gwen Stefani was spotted out in LA this week, rocking her funky trademark look as she exited a medical building in the city. It was her son Zuma's first birthday yesterday, and she and hubby Gavin Rossdale celebrated with an outdoor party! Gavin spoke about how they were celebrating the special birthday, saying: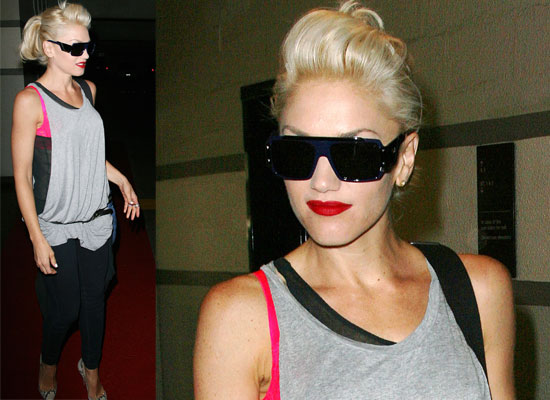 "I got home from the studio and was cooking burgers at 3am this morning to prepare for the party. I'm the chef, and Gwen's more of the party planner. She takes care of the presents and the guests. I just love to cook for everyone."
With both mum and dad able to provide musical entertainment too, I bet it was a first birthday party to remember!