Photos of Gwyneth Paltrow and Chris Martin in London and Australia
Gwyneth Grabs a Cab While Chris Chills Down Under
Gwyneth Paltrow and Chris Martin were full of smiles yesterday, even though they're separated by continents. Chris, who is in Sydney for Coldplay's tour of Australia, has denied any rivalry with U2 by calling their album "f*****g brilliant", and Bono has since apologised for calling Chris a "w****r", saying it was meant tongue-in-cheek. Meanwhile, lifestyle guru Gwyneth enjoyed dinner with friends at Cipriani. We'll get to see Gwyneth on the big screen when Two Lovers is released at the end of the month (will you see it or skip it?) and we'll also see her in Iron Man 2 next year alongside new costar Mickey Rourke. Although Gwyneth didn't make it to the Monsters vs Aliens UK premiere last night, she was on Kiefer Sutherland's mind, who said: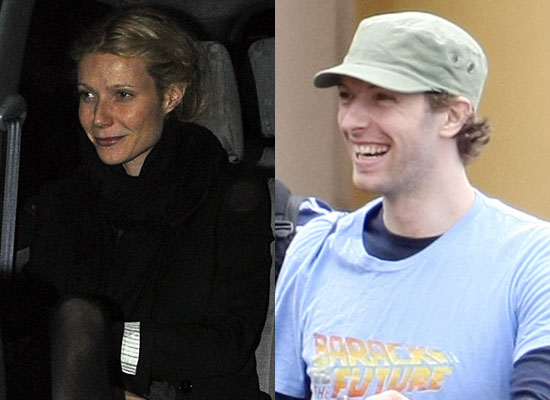 "I was working in a theatre with her mother in Williamstown Massachusetts, the Williamstown Theatre Festival, and I believe on a couple of occasions I was asked to look after her for an hour or two. I think it was very funny because it's unbelievable how fast someone goes from 13 to 18 and obviously they look so different that when Gwyneth started to work I thought 'Well that must be another girl because I always remember her as being 11 or 12 years old.'"
What a small world!
To see all the pictures of Gwyneth and Chris on opposites sides of the world, read more.