Photos Of Hira Habibsha After Her Eviction From The Big Brother 10 House
Hira Has Been Evicted From The Big Brother House!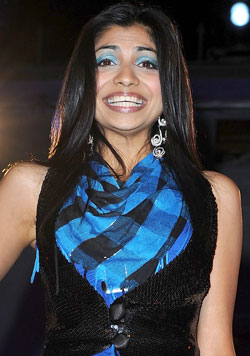 Hira Babibshah was evicted from the Big Brother house last night after the rules of voting were changed to get viewers voting for their favourite housemate. Hira only received 5.65% of the public vote.
All of the housemates were put up for nomination this week after Siavash and Marcus broke the rules over nominations. She was popular in the house, winning "Most Entertaining Housemate", but her popularity was not reflected out here where she came across as quite quiet on the TV show next to the other personalities.
Are you happy that Hira has left the house, or would you have preferred to see a little more of her personality in the house? Let me know!