Photos of Hugh Laurie At A Q&A Session In LA For House, Talking About Stephen Fry Cameo Appearance On The Show
Hugh Laurie's Trying To Get Stephen Fry To His House
Hugh Laurie appeared at a special question and answer session with fans of House in LA yesterday, now officially the most popular fiction show on television across the world! His costar Robert Sean Leonard joked about Hugh's grumpiness on set, saying, "He's every bit as complicated as House and absolutely every bit as misanthropic and miserable which makes me love him very, very much. It really makes him a joy to be around." Meanwhile, Hugh was focusing on his old buddy Stephen Fry, and his possible appearance on the show, saying: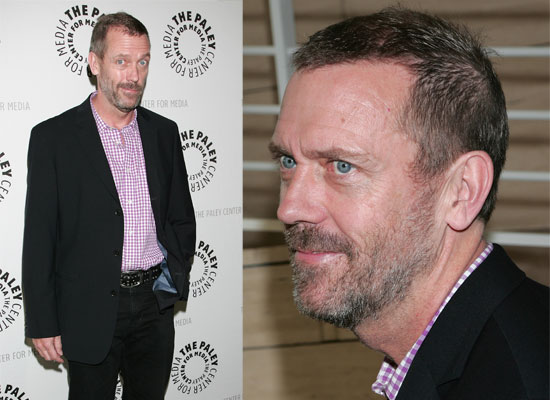 "I can only oil the wheels as much as I can and I keep dropping his name. I keep saying 'he's alright really, despite what you may think', but it's obviously a question of finding the right role, the right moment. The bloke's never off the television. He's off doing documentaries around the world about the panda or whatever it is. He's quite hard to get and very expensive. I'm not sure we could afford him!"
I'm sure it will happen eventually, but would you like to see them reunited on Hugh's hugely successful show?