Photos and Interviews With Big Brother 9's Dale Howard And Stuart Pilkington at Get Lippy Party
PopUK Exclusive: BB9's Dale and Stuart on Girls and Guyliner!
Here at Sugar UK we were lucky enough to attend Get Lippy's fab party last night, alongside some of reality TV's hottest hunks! PopUK favourite Stuart Pilkington from Big Brother 9 chatted about how he's releasing his own makeup range for men at the beginning of next year, and was happy to receive a makeover. Stu's BB9 housemate Dale Howard was also at the party, and revealed that he's bringing out his own aftershave at the end of this year, along with the obligatory calendar. Dale was stood up by possible new girlfriend Naomi Millbank-Smith, who we spotted him with at Embassy the night before. Adam Child from Shipwrecked also turned up, but he seems to be struggling to adjust to life back home as he wasn't wearing any socks!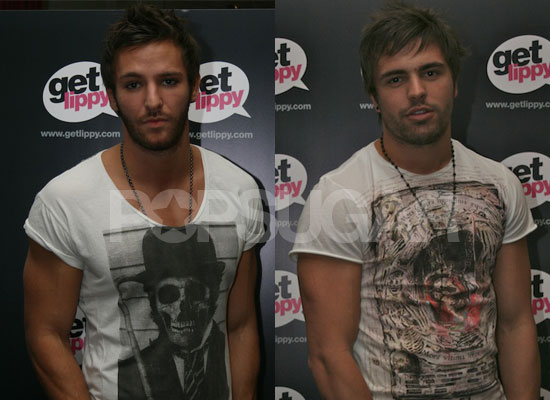 Many thanks to our pals at Get Lippy for a great night out!
Photos courtesy and copyright of James Naylor / jamesnaylor.com