Photos of Ivana Trump and Nicola T Eviction From Celebrity Big Brother Watch Davina McCall Enter House
Ivana and Nicola Evicted From CBB While Davina Enters!
Last night two housemates left the Celebrity Big Brother house and one new celebrity entered: host Davina McCall herself! We the public have been voting to save our favourite, and Ivana Trump was evicted first as she received only 5.74% of the public vote. Davina announced the result to the animal-costume-wearing housemates and Ivana said her goodbyes. The second eviction was different, with Big Brother calling Nicola T (who only received 6% of the vote) to the diary room. She was told she'd been evicted and had to change out of her chicken outfit and leave quietly, even though she had no shoes on! Davina gave her a piggy back and conducted the interview as normal, then announced she would be donning the chicken costume and entering the house in an attempt to fool the others that she was Nicola. They realised immediately it wasn't Nicola but didn't know it was Davina: watch the highlights and tune in tonight to see what happened. Are you pleased with your final five?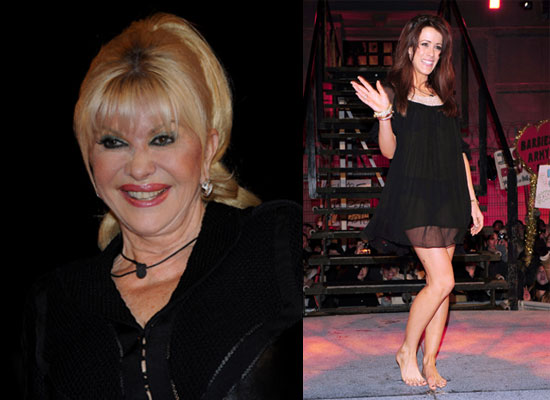 To see more pictures of Ivana and Nicola, just read more.