Photos of Jack Tweed Who's Been Convicted of Assaulting a Taxi Driver
Jack Tweed Found Guilty of Assault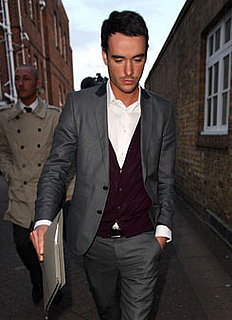 Jack Tweed has been convicted of assault at Epping Magistrates Court today. He reportedly cried in the dock after being found guilty of assaulting a taxi driver last May. He denied the charge in court yesterday.
Jack, who married Jade Goody less than two weeks ago, is due to be sentenced on 26 March. His lawyer had asked for magistrates to suspend sentencing for six months because of Jade's terminal illness. She said:
"His partying lifestyle is well and truly over and has been for some months now. He tries within the confines of his tag to care for her. He is unable to work."