Photos of Jade Goody Leaving For the Hospice Where She Was Later Rushed to Hospital For an Operation
Jade in Hospital For Operation, Receives Beckhams' Support
After leaving home to stay at St Clare Hospice over the weekend because she was suffering hallucinations, Jade Goody was taken back to Royal Marsden Hospital late last night for an operation to relieve the awful pain she is suffering in her stomach. As she arrived at the hospital, Jade reportedly said: "This is where I'm going to die". Max Clifford, Jade's publicist, said: "It's a continuing process but we hope they will be able to get things under control. She wants to go home. She doesn't want to be in hospital. She's very frightened. She was sobbing on the phone to me. She said: 'Why can't they get me out of all this pain?' Hopefully that's what they're going to do." The strain Jade is under was apparent as she left her house, when she screamed "I'll be dead in a month" to her neighbour, who had shouted at her about a long-running disagreement about their shared gate. On the whole, however, Jade is continuing to receive support from well-wishers, including a letter from Victoria Beckham which said: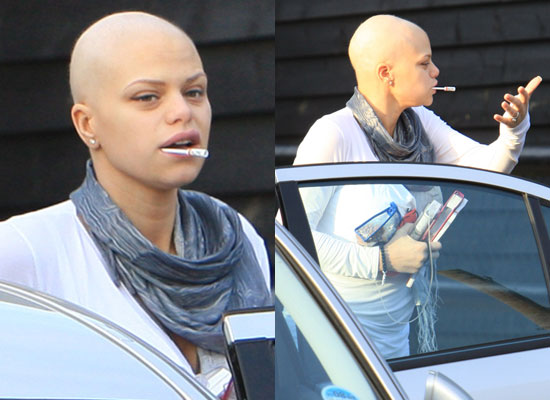 "David and I are moved by your fight against this cruel illness. We are both thinking of you at what must be a terrible time. We wanted to offer your lovely children a gift we hope they will both like."
The gift was two AC Milan strips for Jade's sons. Jade is continuing to show such bravery, and I agree with Max Clifford's words that "she is an incredible woman".
To see more pictures of Jade's visitors, just read more.