Photos of Jade Goody Who Is Going Blind and Wants to Return Home
As Jade's Sight Deteriorates She's Determined to Go Home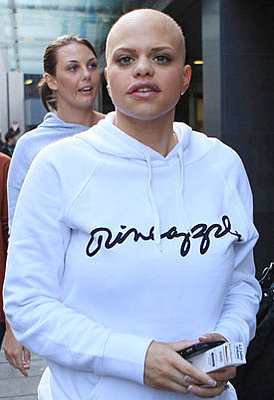 Jade Goody's eyesight has deteriorated rapidly since her Christening on Saturday, leaving her barely able to see. She is desperate to return home so that she can see her sons again and be surrounded by family and friends.
The medical team at Royal Marsden Hospital have agreed to release Jade this week, on the condition that they are able to get her pain under control. Max Clifford said:
"Jade hopes to go home this week. At the Marsden they have the pain under control. If they can keep that up at home she will be discharged. Her main concern is her boys. She doesn't want them at the hospital a lot but if she is at home with pain under control she can chat to them. That's all she wants."
After her letter from the Beckhams, Jade continues to receive support from those in the public eye. Michael Jackson has sent messages of goodwill, sending Jade his love and saying he is thinking about her. Our thoughts continue to go out to Jade and her family.