Photos of Jade Goody Who Has Gone Home, With Girls Aloud to Perform at Her Wedding and Gordon Brown's Words of Support
Jade Goody Goes Home With Girls Aloud & Gordon's Support
Jade Goody returned home from hospital yesterday to prepare for her wedding on Sunday. She tried to walk to the ambulance outside Royal Marsden Hospital, but was too weak and needed to sit in a wheelchair with a morphine drip. Jade reportedly said: "Please take me home... I've had enough here. I want to see grass and rolling fields." Earlier in the day, Jade reportedly told a friend she wanted to get back to her Essex home saying: "I've got a lovely view from my bedroom. I can get more ill here — or more ill there." Jade's brave fight has touched so many people, including Girls Aloud, with Sarah Harding telling the Daily Star: "We have had contact from Jade's people about performing at her wedding and it's now in the hands of our management. We are desperately trying to re-arrange our schedule so we can do it. It's a very sad thing to have to discuss." Prime Minister Gordon Brown has also commented: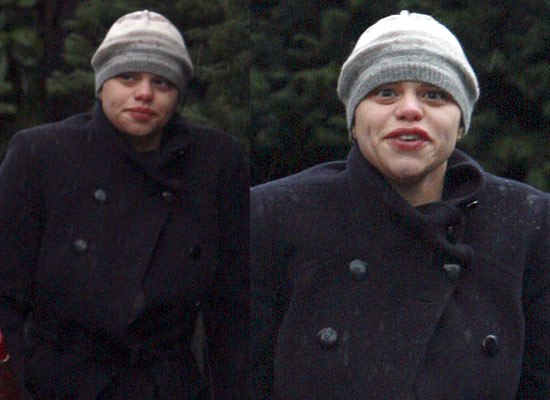 "It's very sad and indeed tragic that someone so young has got this deadly disease of cancer and it's very sad indeed that the treatment that has been given has not been successful. I think everyone has their own ways of dealing with these problems and her determination to help her family is something that we've got to applaud. I wish her well and I wish her family well and I think the whole country will be worried and anxious about her health."
It's wonderful to see so much support for Jade as she bravely faces her illness.