Photos Of Jake Gyllenhaal and Reese Witherspoon Shopping In Paris, France
Jake and Reese Shop, Then Say Au Revoir To Paris
Reese Witherspoon spend their last few hours in Paris shopping, dropping into the Fendi store Kate Moss was spotted at last week before they left the city. Shopping bags in hand the pair boarded a jet to leave the country, I'm loving the soft curls in Reese's hair. Appearance isn't everything to her though, one of her favourite things about working on Monsters vs. Aliens was the lack of thought she had to put into her appearance — at least at first! She said: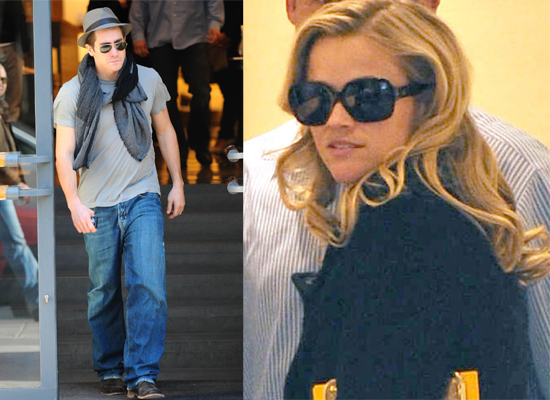 "It was a great relief to not brush my hair in the morning and just go in and do that, then the discovery that we were being filmed prompted me to put on some blush and some lipstick for my own vanity. And the animators!"
She looked bare faced and natural when she wandered the streets with her man yesterday, I just wonder where Jake and Reese will show up next.
To see more of Reese and Jake shopping and then leaving Paris, just read more.