Photos of Jamie Campbell Bower Who is to Star in Twilight New Moon
Introducing the Next Robert Pattinson: Jamie Campbell Bower
In the Twilight battle of hotness between Robert Pattinson and Taylor Lautner, Robert was winning your votes, but our British boy might have a fight for that title after New Moon is released in November as he will be joined by fellow Brit Jamie Campbell Bower. The 20-year-old actor, who attended the Empire Awards at the weekend, has been cast as Volturi leader Caius in the new film in the vampire saga. You might recognise Jamie from his parts in RockNRolla and Sweeney Todd. Speaking to the BBC, Jamie said: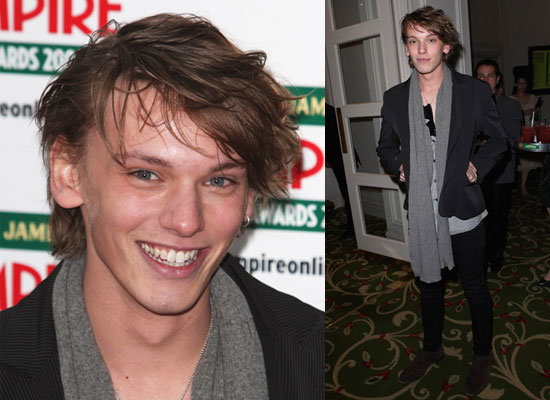 "Shooting has already started, and I'm going over in June. I hadn't read the books before. But it's a great thing to be a part of, and it did very well last year. I do know who else will be in it - but I can't tell you, unfortunately. But go online and have a look at the rumours. They're all false... I doubt I'll get the same sort of adulation as Robert - but it's always nice when people recognise you for your work."
Do you think Jamie will become as big a star as Robert?