Photos of Jamie Oliver and Jools Who Are Pregnant Expecting Their Fourth Child 2010-03-04 08:35:06
Jamie Oliver and Jools Are Expecting Their Fourth Child!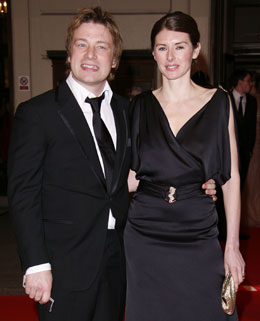 Jamie Oliver and his wife Jools have revealed they are expecting their fourth child. The couple released a statement which said:
"Jamie and Jools Oliver are delighted to announce that they are expecting their fourth child."
Jamie also tweeted:
"Guess what.....I'm going to be a dad again!!! We're expecting, so happy, feel very lucky jxx"
The baby is due in September, and will join big sisters Petal Blossom Rainbow, who was born in April 2009, Poppy Honey and Daisy Boo.
Congratulations to the growing family!