Photos of Jessica Biel, Colin Firth and Ben Barnes at Easy Virtue Premiere in London
Colin Joins Jessica and Ben to Show London Their Easy Virtue
Following their appearance at the Rome Film Festival, Jessica Biel and Ben Barnes were joined by Colin Firth and their other costars Kris Marshall, Charlotte Riley and Kimberley Nixon for the gala screening of Easy Virtue at the London Film Festival last night. Director Stephan Elliot even brought the chihuahua along for the ride! As well as appearing on our screens from 7 November, Jessica is currently on our newsstands too on the cover of Marie Claire, where she says she feels "sort of ridiculous" posing for photographers. Looks like you've got the smile perfected to me, Jess. My girl Bella UK wants to know what you think of her makeup look: do you love it or hate it?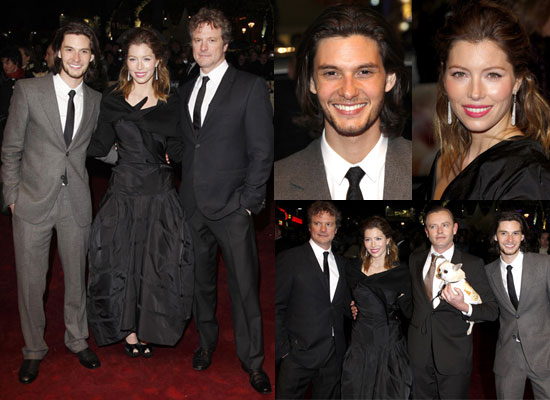 We've got loads more pictures from the premiere so just read more.
Check out even more coverage of the premiere at InStyle UK.