Photos of Jordan aka Katie Price Kissing Alex Reid on Day Out With Childen
Katie Cuddles Up to Alex on Day Out With Kids
Katie Price looked totally loved up with Alex Reid as the couple started their day off with a run along the seafront in Brighton with Kate's brother Dan, and then took the children to the park in the afternoon. Underneath the smiles, though, Kate is apparently still in shock about Peter Andre's decision to divorce, with friends saying Kate thought it was a joke when Pete told her it was over. Much has been made of the fact that Alex was photographed playing with Junior, and Peter's spokeswoman has said: "[Kate] is appalling everyone on his side of the family." Kate has taken to her column in OK! to defend her new relationship, saying: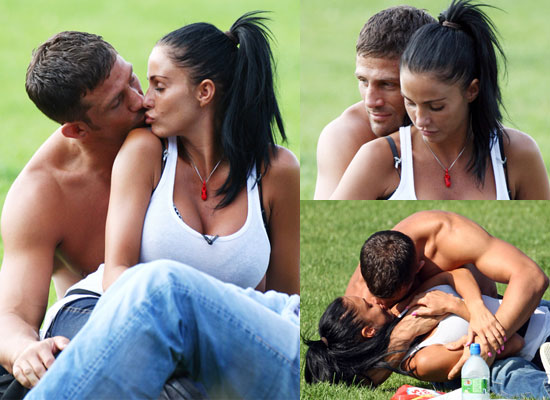 "People are saying it's too soon for me to have a new boyfriend. But it's nearly four months since me and Pete split up — and remember he walked out on me. I am a human being and am entitled to my own life since he walked out."
Kate's also had kind words to say about her estranged husband, saying: "I really hope Pete's albums and songs are a success. I know he has worked terribly hard hard on it over the past few months or so and I know it means so much for him for it to work. He really does deserve that." It's great to hear Kate being positive about Pete again.
To see loads more picture of Kate and Alex with the kids, just read more.