Photos of Jordan aka Katie Price Shopping in Brighton With Her Mum Amy and Sister Sophie Price
Katie Spends Sunny Day Shopping With Sister and Mum
Following her trip to a bridal wear shop, Katie Price relaxed with her mum Amy and sister Sophie with yet more retail therapy in Brighton at the end of this week. Kate continues to receive criticism, with Loose Women's Carol McGiffin making her feelings known, but Kate still has plenty fans who dream of meeting her. Kate herself is apparently dreaming of giving her new love interest Alex Reid a £100,000 cosmetic makeover including Botox, collagen for his nose and surgery on his ears. She spoke about men on Radio 2 yesterday, saying: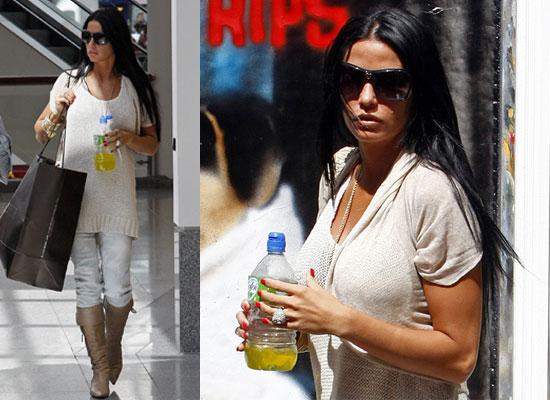 "I like a man with a talent. They have to have some kind of drive. It's very unattractive for a man to be none of those things... I never wanted to split up with [Peter]. The reasons he split up with me were so stupid — it was all to do with the Andrew guy. It was us working together and that was a big issue for him... When anyone gets married, you have to change a bit to compromise. But there's changing someone and completely changing someone. I love him as the father of my children but in the last two years we had marriage counselling. It's as if a weight has been lifted off my shoulders now."
We'll continue to hear about their split, as Peter's side of the story is on sale tomorrow.