Photos of Jordan aka Katie Price Who Has Spoken on Twitter While Jordan Sex Tape Rumours Circulate
Katie's Keeping a Dignified Silence While Rumours Rage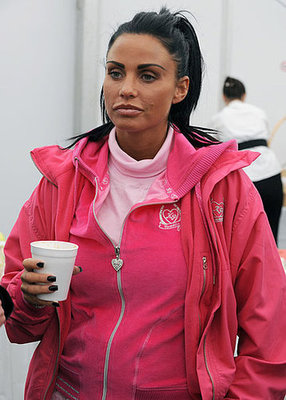 Having parted with her management company yesterday, Katie Price has used her Twitter account to communicate with the world from her hideaway in the Maldives, saying: "keeping a dignified silence any comments in the press HAVE not come from me". She also tweeted about her eldest son, saying: "missing harvey soo much wish he was here but had 2 stay at home for his routine an health an did not want to disrupt that".
Kate's silence hasn't stopped rumours raging, though. Reports suggest she's been sending Peter text messages promising to be like a "wild animal in bed", but he refuses to respond. The Daily Star reports that a man claims to have a sex tape of Kate in horse stables, and has offered kiss and tell revelations.
Fiona Shackleton is reportedly being lined up as Kate's divorce lawyer, having acted for Prince Andrew, Prince Charles, Paul McCartney and Madonna. However, Pete signed a pre-nuptial agreement before they married and has told friends he doesn't want Kate's money anyway. One of Peter's friends who is with him at his Cyprus villa has spoken about how the kids are his main concern, and how Pete cannot bear to be parted from his children.
Do you think we will ever find out why the couple separated?