Photos Of Jordan a.k.a. Katie Price at New Perfume Besotted Launch
Jordan Pouts to Perfection at Perfume Launch
Katie Price was in pouting Jordan mode as she launched her new perfume, Besotted, at the Paper Club in London yesterday. She's been focusing on the business recently, what with the launch of her equestrian clothing range this week too, but she still finds time to dispel some of those rumours that follow her around. During her appearance on GMTV she confronted the issue of her weight by standing on a set of scales.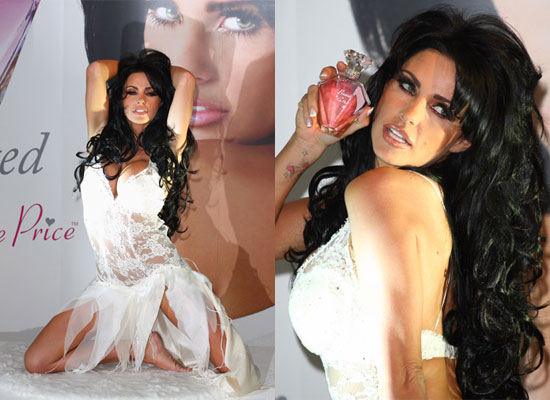 Things don't look like calming down any time soon though, with reports that Kerry Katona is considering writing a tell-all book about Kate. It looks like Kate was too busy playing up to her Jordan persona at the perfume launch yesterday to care too much about that rumour — she even flashed her buttocks at one point. Cheeky.
We've got more pictures of Kate at the launch, so just read more.