Photos of Josh Holloway Who is Interviewed in Loaded May 2009 Issue
Josh Holloway Says Get Lost to Hair, But Hello to Fans
Josh Holloway joined his fellow Lost cast members for the opening of The Counter in Hawaii at the weekend. Before he got stuck in to the food at the Honolulu restaurant he found time to chat with Loaded magazine about his plans and his fans. Here are the highlights: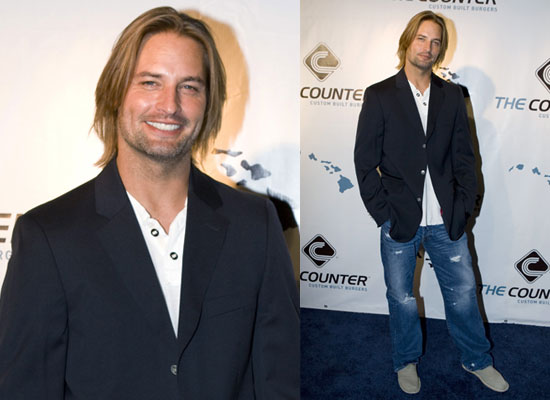 On whether he's looking forward to the end of Lost: "Oh my god, yes! I'm looking forward to knowing what the f*** is going on, first of all. I still have no clue. The only thing I ever got right was the island moving, which was pretty good, but that's it. I don't know what the story is and where we'll end up."
On what he'll do when the show finishes: "I may shave my head into a fine mohawk, like a tall one, because one of our camera operators had a beautiful mohawk for the first two years. I've always wanted one."
To find out what Josh said about the fans who approach him, read more.


On the Lost fans who approach him: "It's more older, drunk, American women that come up to me. [They say] 'Oh my god!' and they grab me and shake me, and stuff like that. It's not your 21-year-old hotties that ever talk to me. Nope, it's normally older ladies that have been drinking too many Mai Tais at their dinner."
On whether that kind of attention bothers him: "I don't mind. I like a good saucer. It doesn't bother me. [A saucer is] an older lady who likes a cocktail or two. I don't judge."
Sounds like Josh is a pretty friendly guy. Would you want to see him with a mohawk, or do you love his long hair? You can read the full interview in this month's Loaded, out now.