Photos of Joshua Jackson at People's Choice Awards Nominees Announcement and Artios Awards
Joshua Jackson Is Always a Good Choice
The lovely Joshua Jackson had a busy time in LA last night, helping to announce the nominees for the People's Choice Awards and attending the 24th Annual Artios Awards. He chatted about his role on Fringe and his changing career since Dawson's Creek, saying: "I grew out of my leading boy days... It's good. It's the natural progression of things... I've played those roles in film so that's less intimidating to me than the difficulties of television - which is creating a character that lives over the course of well, God willing, 100 stories or however long it is." Josh also spoke about the changes he's witnessed in TV production over the years, saying: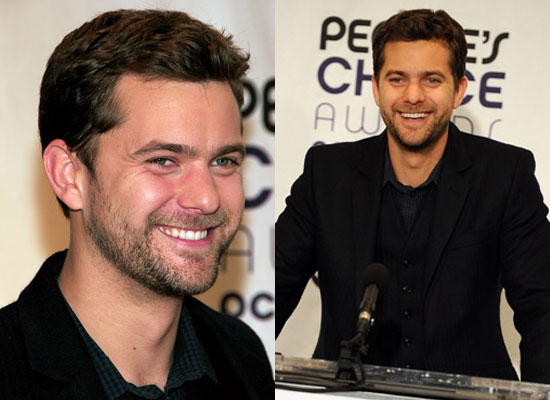 "What you can achieve on television now, and I sound like an ancient man when I say these things, but what you can do on TV now is worlds away from what we could even think of doing 10 years ago. To be around the guys that do it at the highest level and do it the best, it's a lot of fun."
Today, tomorrow, 10 years ago: Josh is always my choice on TV!
To see more pictures of Josh at the Annual Artios Awards, read more.
Images include: Joshua Jackson, Carrie Ann Inaba, Jay Mohr, Paula Marshall, Sandra Oh, Elizabeth Shue, Josh Peck, Audra McDonald, Tom Pelphrey, John Smits, Neil Meron and Craig Zadan