Photos of Kate Hudson, Penelope Cruz, Judi Dench, Daniel Day Lewis and Nicole Kidman at Nine World Premiere in London
Stars Walk the Red Carpet For Nine World Premiere in London
It was a starry red carpet outside the Odeon Leicester Square as Kate Hudson, Penelope Cruz, Judi Dench, Daniel Day Lewis and Nicole Kidman gathered for the world premiere of Nine. Let FabUK know whether you love or hate Kate's Atelier Versace dress. They were joined by Brit beauties Natasha Kaplinsky, Shingai Shoniwa, Jasmine Guinness and Tamara Beckwith on the cold Winter's night in London. I'm so excited for the release of the film at UK cinemas on 18 December: will you see it or skip it?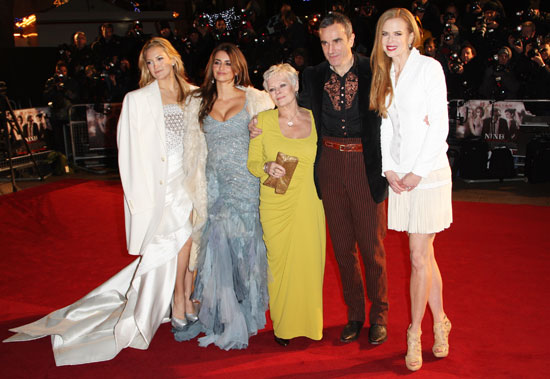 The gang moved on to the after party, and Alex Rodriguez joined Kate for dinner at Scott's, with the party continuing at Annabels nightclub until Kate headed to Luton Airport to catch a private jet at 3am. Nicole was joined by Keith Urban, and all of the female stars wrapped up warm to protect themselves from the cold London night. Looks like a fun evening!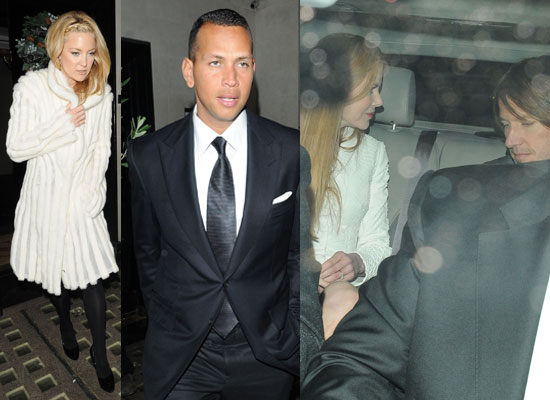 To see loads more pictures of the premiere and after party, just read more.
Images include: Kate Hudson, Penelope Cruz, Judi Dench, Daniel Day Lewis, Nicole Kidman, Rebecca Miller, Natasha Kaplinsky, Shingai Shoniwa, Jasmine Guinness, Keith Urban, Tamara Beckwith, Alex Rodriguez