Photos of Kate Moss With a Baby Bump as Reports Suggest She's Three Months Pregnant
Do You Believe the Kate Moss Pregnancy Rumours?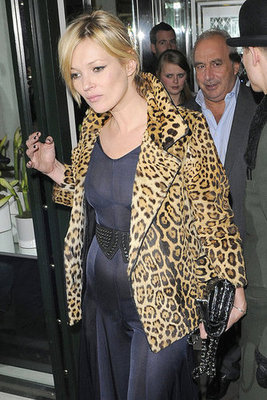 I had my suspicions when I saw Kate Moss sporting a rather large bump last week, and now the News of the World is reporting an exclusive that Kate is three months pregnant.
Apparently, the baby is due at the end of August and Kate is expected to make the official announcement soon, now that she has passed the three month mark. Her close friends reportedly already know, but are sworn to secrecy.
A "source close to the model" said:
"It's true. Kate is pregnant. She's overjoyed at the news. She's past the 12-week stage so she's telling more and more people. Her friends are delighted for her. Kate and Jamie are closer now than ever. She's not going out as much as she used to but when she does he puts a protective arm around her... She's vowing to be an even better mum this time."
While we wait for an official announcement, I want to know if you think Kate is pregnant?