Photos of Kate Moss, Jefferson Hack, Lily Allen, Zak Starkey and James Brown at the Final Day of London Fashion Week 2010
Kate's Close to Jefferson & Lily Uses James as a Stylish Seat!
Kate Moss sat next to her ex — and Lila Grace's dad — Jefferson Hack in the front row at the James Small show at London Fashion Week yesterday. The pair chatted happily throughout, showing their amicable relationship, while further down the crowded front row Lily Allen sat on Kate's best mate James Brown's lap to get a good view of the show. Billie Piper wore a big fluffy white jacket and a serious expression to the Wintle show, while Janet Jackson attended the A Child of the Jago show on the final day of fashion week in the city — Milan's up next!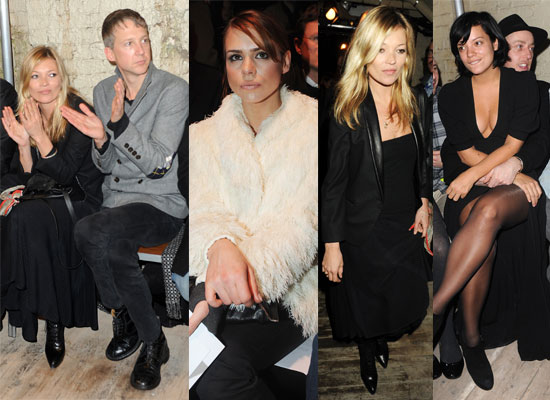 To see more photos from the last day of London Fashion Week, just read more.