Photos Of Kate Moss, Stella McCartney, Peter Kay aka Geraldine, Paul McCartney, Jamie Hince at Store Christmas Lights Switch On
Stella's Starry Singing Celebration
Last night Stella McCartney had the lights turned on at her London store by her dad Sir Paul McCartney and the always amusing Peter Kay, who was dressed in drag as his alter ego Geraldine. Paul and Geraldine giggled their way through a sing song and the ceremony of switching the lights on, making the cold audience laugh rather raucously with their banter. Also in attendance was Kate Moss and daughter Lila Grace, Jamie Hince, Lulu and Sir Paul's partner Nancy Shevell. After the ceremony Kate's mum took Lila Grace home and Kate, Jamie and Stella were among those that went on to Shoreditch House to party at Sam Sparro's Sound Tribe Live Pepsi Maxcast gig. Sounds like a great start to the festive season!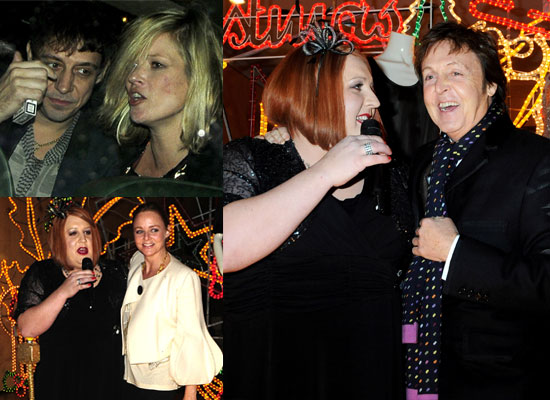 To see more of the festive celebrations including Paul, Peter, Stella, Kate and Jamie, just read more.
See more fab coverage of the fun event over at InStyle UK.