Photos of Katie Price aka Jordan and Alex Reid Riding Dune Buggies During Their Honeymoon in Las Vegas
Katie and Alex's Honeymoon is Over After Dune Buggy Fun!
Katie Price and Alex Reid continued their honeymoon in Las Vegas yesterday, heading out to Koi for some dinner and racing around the Nevada desert in dune buggies! The whole thing has been filmed for Kate's upcoming ITV2 series, and apparently she's not always been very happy during the days following her wedding. She's reportedly been moaning at hotel staff, as well as the ITV2 crew and her hubby, but the two looked happy as they went out for dinner.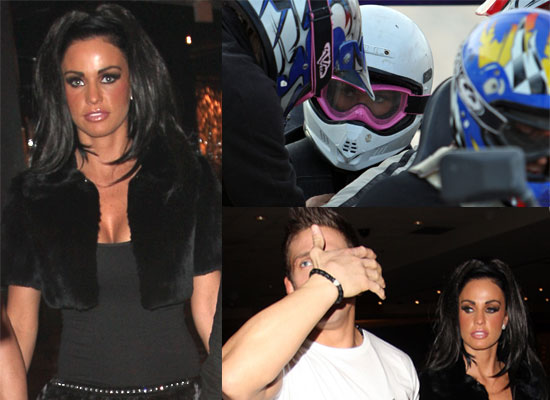 Alex shielded his eyes from the camera flashes while Kate faced them in her thigh high boots. The couple will both be going their separate ways this weekend as each of them have separate commitments, Alex is heading to India to train for his upcoming fight, while Kate is expected to head to LA.
To see more photos of Katie and Alex on their honeymoon, just read more.