Photos of Keira Knightley at Rehearsals For The Misanthrope in London
Keira Rehearses Amidst Rumours of Rupert Problems
Keira Knightley wrapped up warm as she left the Comedy Theatre in London last night, after rehearsing for her upcoming West End debut in The Misanthrope. She's been keeping a low profile since the Summer, but we'll be seeing lots more of her as the play is due to open on 17 December. Keira plays an American film star, and when asked whether she recognises the "mental world" her character inhabits, she gave an intriguing answer which has got tongues wagging about the state of her relationship with Rupert Friend by saying: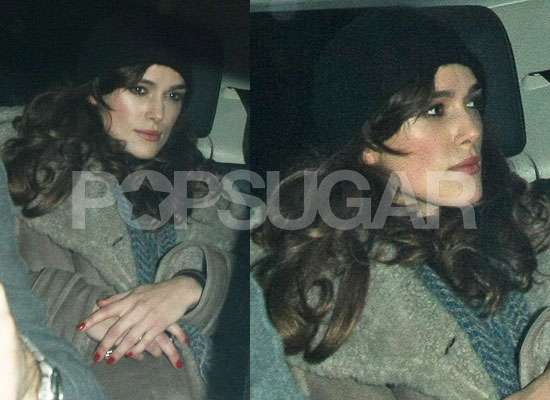 "Do I recognise being an extremely well-known young actress? Yes. And she's in the middle of a world full of people who are quite a bit older than her. She's having a problem with her boyfriend. No comment."
I'm hoping it was just a throwaway line as Keira and Rupert are such an adorable couple. Do you think Keira was hinting that there are troubles in their relationship?