Photos Of Kelly Osbourne Heading In To Training For Dancing With The Stars
Kelly Osbourne's Putting On Her Dancing Shoes!
While in the UK we're looking forward to Strictly Come Dancing kicking off in a couple of weeks, Kelly Osbourne is in LA at the moment training for the US equivalent, Dancing With The Stars. She's paired with professional dancer Louis Van Amstel for the show, who's previously had Lisa Marie Presley as his dance partner on the programme! She'll be up against fellow celebs Melissa Joan Hart, Aaron Carter, Macy Gray and Donny Osmond on the show, and had this to say about her decision to appear: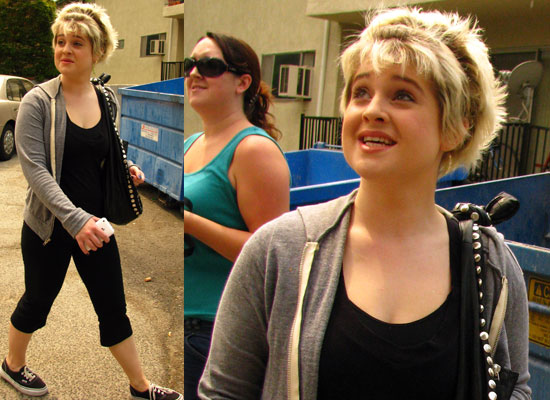 "I mean this from the bottom of my heart: I don't care if I win. I'm not doing this to try and prove that I'm better than someone else at something, I'm doing it because it scares me. Dancing is something that I've always really wanted to be able to do, but never had the confidence and the technique, if you know what I mean. I'm not very graceful, so it's just something that absolutely terrifies me — and it's the main reason that I kind of wanted to do it."
Good luck, Kelly!