Photos Of Kelly Osbourne and Luke Worrell at LAX
Kelly and Luke Show Solidarity In Stripes
Kelly Osbourne and her man Luke Worrell looked happy in the sunshine as they left LAX yesterday, wearing matching stripes. The engaged couple might be dressing alike, but they've no immediate plans to wed, with Kelly saying she wants to wait until a more stable time in her life to take the next step. she said: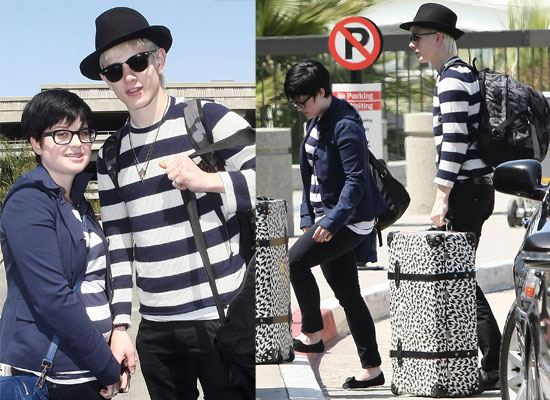 "I think the last thing I should be doing right now is planning a wedding, I'd become one of those cracked-out housewives with a vacuum cleaner, hopped up on Dexedrine."
They look like they're very happy together, but do you think it's a good idea that they wait a while before tying the knot? Let me know.