Photos Of Kerry Katona, Quote From Her Personal Trainer
Kerry's Confidence Comes Back
A few days ago Kerry Katona was bikini-clad and frolicking on a beach in Tenerife, but now she's back in the UK and got her hair done yesterday. She's been showing off her figure confidently after she made the decision to have liposuction last August and dropped three dress sizes to get down to a reported size 8. What happened to good old fashioned diet and exercise? It seems she's doing that with a personal trainer, Scott Wright, to maintain her figure, he recently said: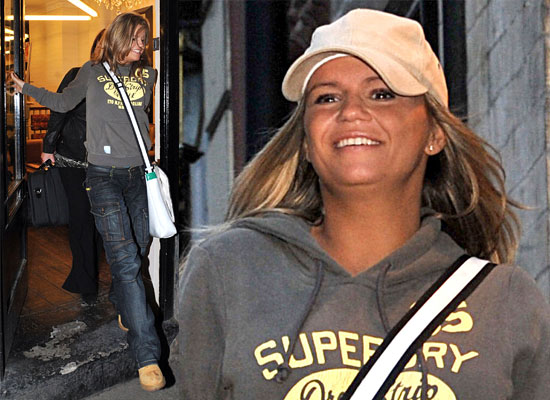 "I'm not totally against liposuction but instead of lipo, Kerry could have lost a lot of that fat in a month, with the right diet and exercise. Kerry has found exercising improves her moods. It's amazing how much more positive she's been since I first met her. She was determined to change her lifestyle so she was in the right mindset. She loves exercising now, and it's given her a good reason to get up in the mornings."
It's good to see Kerry looking happier again, are you glad to see her with a smile on her face?