Photos of Kiefer Sutherland in New York City Where 24 Season Eight Will Be Filmed
Kiefer's Bringing 24 Season Eight to New York
Keifer Sutherland's in New York this week for the Fox Upfronts presentations, and he took some time out to enjoy lunch at Da Silvano in the West Village yesterday. While our friends in America have already seen the season seven finale of 24, we've got to wait until Monday for the closing double bill. I'm already looking forward to the next season, and it sounds like Kiefer will be spending a lot more time in NYC thanks to season eight of the show, saying: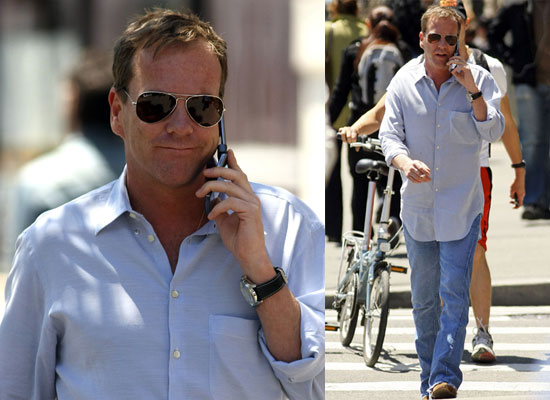 "We're shooting it in New York. I can tell you that it's grounded in a political shift that's taking place in the world, and I actually think it's probably the most realistic thing we've ever done. It's going to be centered in one of the most realistic circumstances. Some of our stuff, to be fair, is kind of far-fetched. This one is actually quite possible, so that's going to be very interesting on that level."
Are you excited for this season's finale, and next season too?