Photos of Kristen Stewart With a Runaways T-Shirt on, With Joan Jett
Kristen Stewart Wears The Runaways on Her Shirt
Wearing a very cool band t-shirt for The Runaways, Kristen Stewart was out in LA yesterday spending some more time with Joan Jett, frontwoman of the band back in the '70s. For the new biopic named after the band, Kristen is transforming herself into Joan — what do you think of her hair now we've had some time to get used to it? Meanwhile, Joan's been talking about her mini me, Kristen, saying: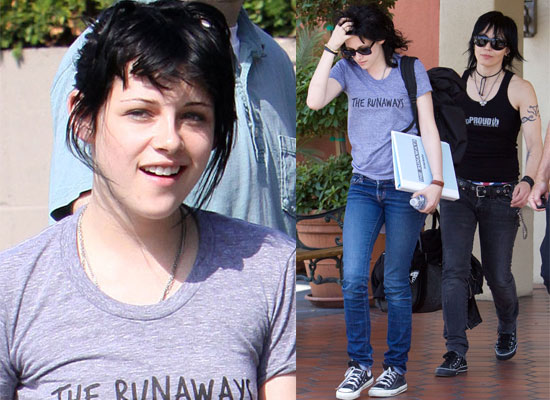 "She sounded great and played well (on the guitar). She has the passion for it, which you can't really be taught."
Sounds like she's a perfect fit!