Photos Of Kylie Minogue in Argentina, Is She Hosting The Brit Awards 2009 With James Corden and Mathew Horne?
Is Kylie Hosting The Brit Awards?
Lovely Kylie Minogue was getting a whole lot of male attention in Argentina yesterday, as men jumped on each other's backs to get a glimpse at the pop princess. She's over there on tour at the moment, and stepped out for a little shopping on her day off. The latest rumours are that Kylie is to host the 2009 Brit Awards alongside the hilarious James Corden and Mathew Horne of Gavin & Stacey fame.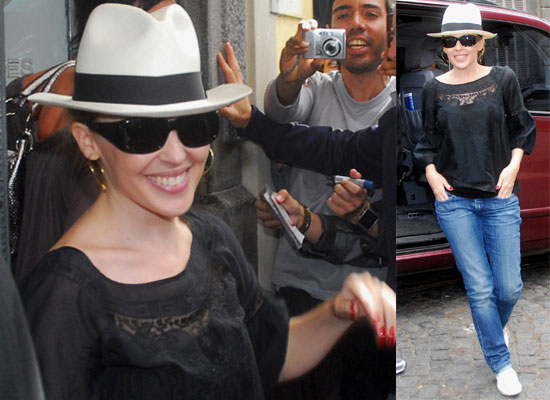 Kylie worked with Mathew on The Kylie Show at the end of 2007, where he played her assistant in the comedy skits between songs. I think this sounds like a great presenting team, but what do you think? Does this whet your appetite for The Brit Awards?