Photos Of LIly Allen Out In London, Lily Made Comments About Drugs That Are Causing Controversy In A Recent Interview
Lily Causes Controversy With Cocaine Comments
Newly long-haired Lily Allen was settling back into London life yesterday after her holiday in St Barths, popping out in the cold weather in her denim shorts and tights combo, with rumours of an engagement ring circulating too! After her recent mini war of words with Katy Perry, she's landed herself in some more controversy after making comments about drugs in a recent interview. Making it clear she no longer takes them herself, Lily said: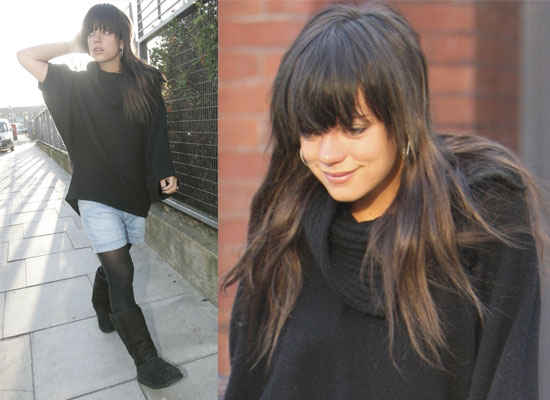 "The only story is that drugs are bad and they will kill you — you will become a prostitute, a rapist or a dealer. But that's not true. I know lots of people that take cocaine three nights a week and get up and go to work everyday, no problem at all. But we never hear that side of the story. I have no statement to make, I just wish people wouldn't sensationalise this thing that just exists."
Lily's known for being outspoken, but what do you think about her comments? Let me know.