Photos of Leona Lewis After Being Punched at Book Signing
Leona Goes From Smiles to Tears After Attack
UPDATE: Leona has posted this message on her website this afternoon:
"Thank you so much for your support it is truly overwhelming. Yesterday was a horrible shock and left me extremely hurt and upset. I'm very sorry to those I wasn't able to meet at the signing. Thank you again for all of the lovely messages. Love you all."
Leona Lewis was in tears as she left her book signing at Waterstones on Piccadilly in London yesterday, after a man punched her in the face. He apparently queued for five hours to meet Leona, who was signing copies of her new autobiography Dreams. Leona needed treatment for a cut to her face, after being led away from the scene by police. The man was arrested and held in custody on suspicion of causing actual bodily harm. Leona's spokesman said: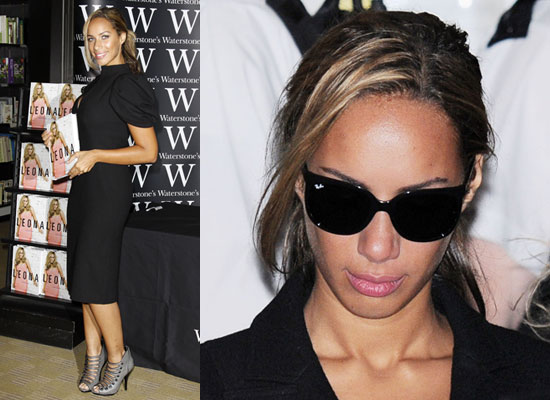 "The police were called immediately and medical attention has been sought. Leona's understandably badly shaken and apologises to the fans she was unable to meet and complete signings for."
She later pulled out of her appearance on The One Show and cancelled a promotional trip to Germany planned for today. Amanda Holden tweeted her shock, saying Leona "is the sweetest girl". Leona is said to be "shocked" but "OK".
To see more pictures of Leona leaving the book signing, just read more.