Photos of Leona Lewis at LAX After Rumours Suggest She Snubbed Barack Obama and Will Be Recording a Duet With Jordin Sparks
Barack and Jordin Are Fans of Leona Lewis
Pretty in pink Leona Lewis held her BlackBerry as she arrived for a flight out of Los Angeles Airport yesterday, her big smiles putting paid to those rumours of problems with her boyfriend. The third richest reality TV star in the UK is continuing to make her mark in the States. Barack Obama invited her to dinner at the White House, but she declined the offer as it clashed with her studio time recording her second album in LA. Jordin Sparks is also a fan, saying: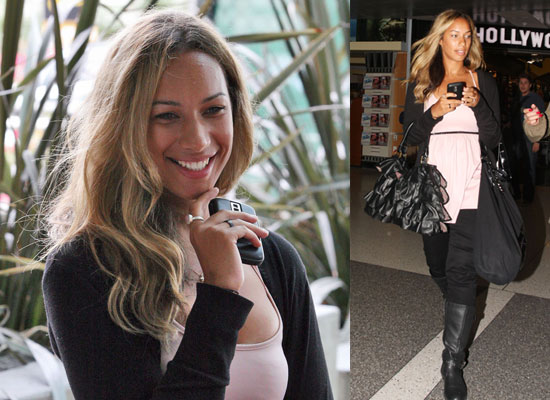 "I saw her on the red carpet at the American Music Awards and told her: 'You are amazing and I would love to do something with you'. Leona said, 'Oh my goodness, I would love to do something with you too'. I'm trying to work out. I think our voices would blend pretty well together. They'd match."
Would you be interested in a Leona and Jordin duet?
To see more pictures of Leona, just read more.