Photos Of Lily Allen Arriving At LAX For Live Shows In America
Popular Lily Arrives Comfortably In LA
Lily Allen arrived in Los Angeles clutching a bag of cigarettes and her pillow as she walked through LAX. She's in the States to continue her tour, where she's been playing songs from her most recent album as well as a few old favourites. Lily must feel pretty good looking out at a crowd of adoring fans, as she recently spoke about her lack of friends at school and her glee at becoming the most popular person in Britain on myspace. She said: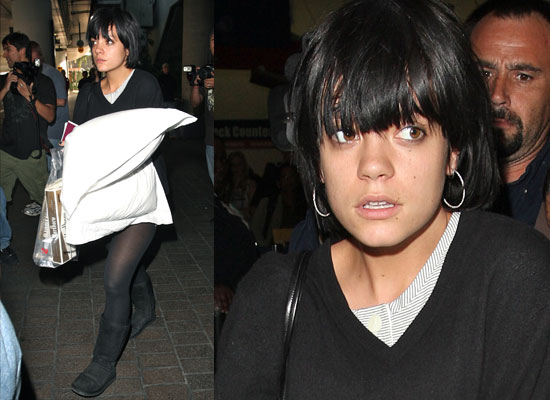 "I didn't have a really tough time growing up, but I didn't have any friends at school. When I still lived with my mum, she came upstairs and I was on my laptop. I said: 'Mum, I've got the most friends in the whole of Great Britain'."
With live dates stretching into September, I don't think Lily has to worry about her popularity too much these days.