Photos of Lily Allen at Automat in London
Lily Allen's Not Into Vladimir Putin
Lily Allen went floor length and fabulous in a gorgeous blue dress for her evening at Automat in London last night. Since she's been back in her home town, Lily's been eating out at fancy restaurants and spending time with friends. One person Lily is not interested in making friends with is former Russian Premier Vladimir Putin. Her showcase in Saint Petersburg in 2007 was cancelled because Putin was attending a fight nearby, and Lily still bears a grudge: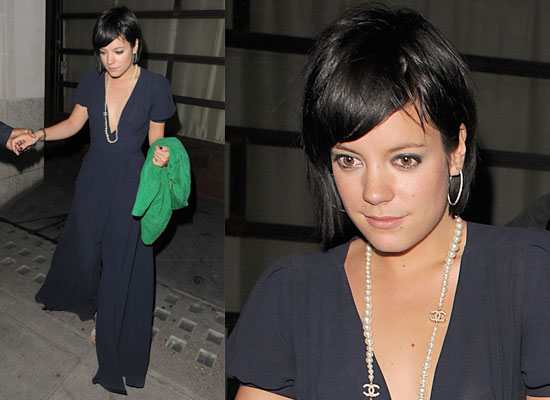 "I went to Saint Petersburg to play a gig a couple of years ago and it got cancelled because a few hundred metres up the river Putin was watching a bare-knuckle fist fight. Last minute, he decided to go and watch a bare-knuckle fist fight and therefore my concert got cancelled because of security issues. So whatever, Putin - I'm not into you."
Sounds like once you cross Lily, there's no going back.