Photos Of Lily Allen Out For Dinner At Scott's Restaurant
Lily Returns For Live Shows
Following her exploits in Paris for the ongoing Fashion Week events, Lily Allen returned to London yesterday and dined out at Scott's restaurant. Do you love those extra high Dorothy-esque red heels? Lily kicks off her UK tour dates in Glasgow on Saturday night, before heading off around the country to bring her live show to her home country.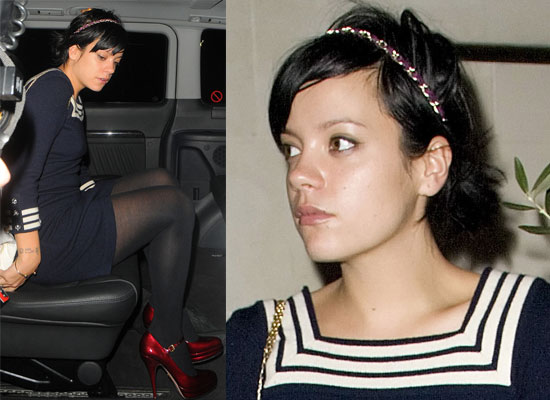 In February she played a show in New York, and gave the US audience a taste of her new album before she plays more dates there in April. Check out "Everyone's At It" live under the jump, and let me know what you think — are you going to see Lily on her UK tour dates?
To check out Lily's live video, just read more.