Photos of Lily Allen at Radio One Studios, Defending Jonathan Agnew and Saying She Wants to Get Married and Have Children
Lily Allen Plans Life in Country as Suburban Mum
Lily Allen visited London's Radio One studios this morning, where she chatted with Chris Moyles about cricket. After sharing her views on the sport with Jonathan "Aggers" Agnew at the weekend, Lily took to Twitter to defend Aggers following suggestions he was being a pervert during their interview. She's also been chatting about her plans for the future, saying: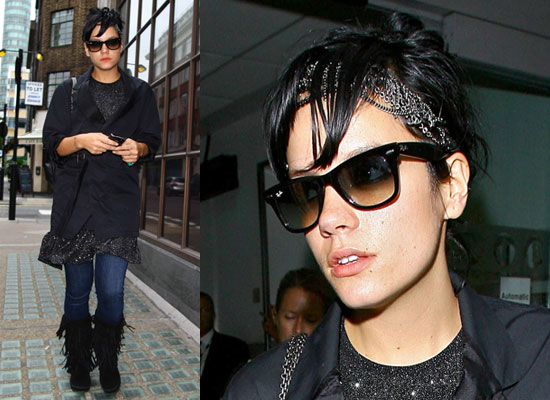 "People think I'm this super confident person who's all for female empowerment but it's not true. I have every intention of becoming a suburban mum. I want to get married and have children... I just hope I can stay famous enough for a little bit so someone rich will marry me. That's all I really care about these days. It's a great job, but it doesn't leave time for what's important. Like having a family. I'd like to live in the country and have a walled garden, and chickens and pigs."
Do you think Lily was being serious, or were her comments tongue in cheek?
To see more pictures of Lily, just read more.