Photos Of Lily Allen On The Set Of Neighbours In A Scene With Karl Kennedy and Zeke Kinski
Lily Allen Visits Ramsay Street To Appear On Neighbours!
On November 10, Lily Allen will appear on Five soap Neighbours when her cameo appearance on the show airs in the UK. She plays herself in a scene at PirateNet radio station where she talks to Zeke Kinski about her new single "22" and performs it, while Karl Kennedy drops by to meet the star. Last week I showed you a clip of the scene, and now here's some photos from her day on set, from filming to posing with the cast around a Ramsay St sign! Lucky Lily — will you be watching her appearance?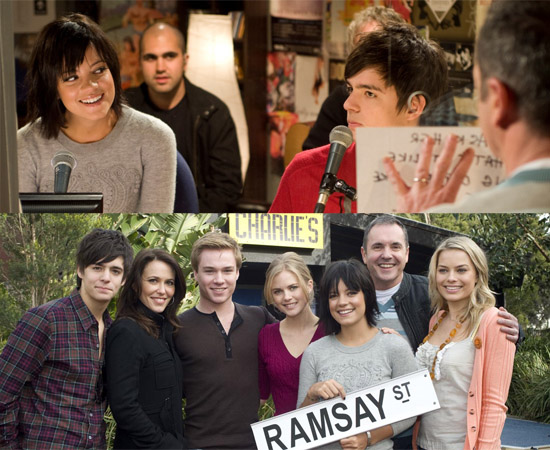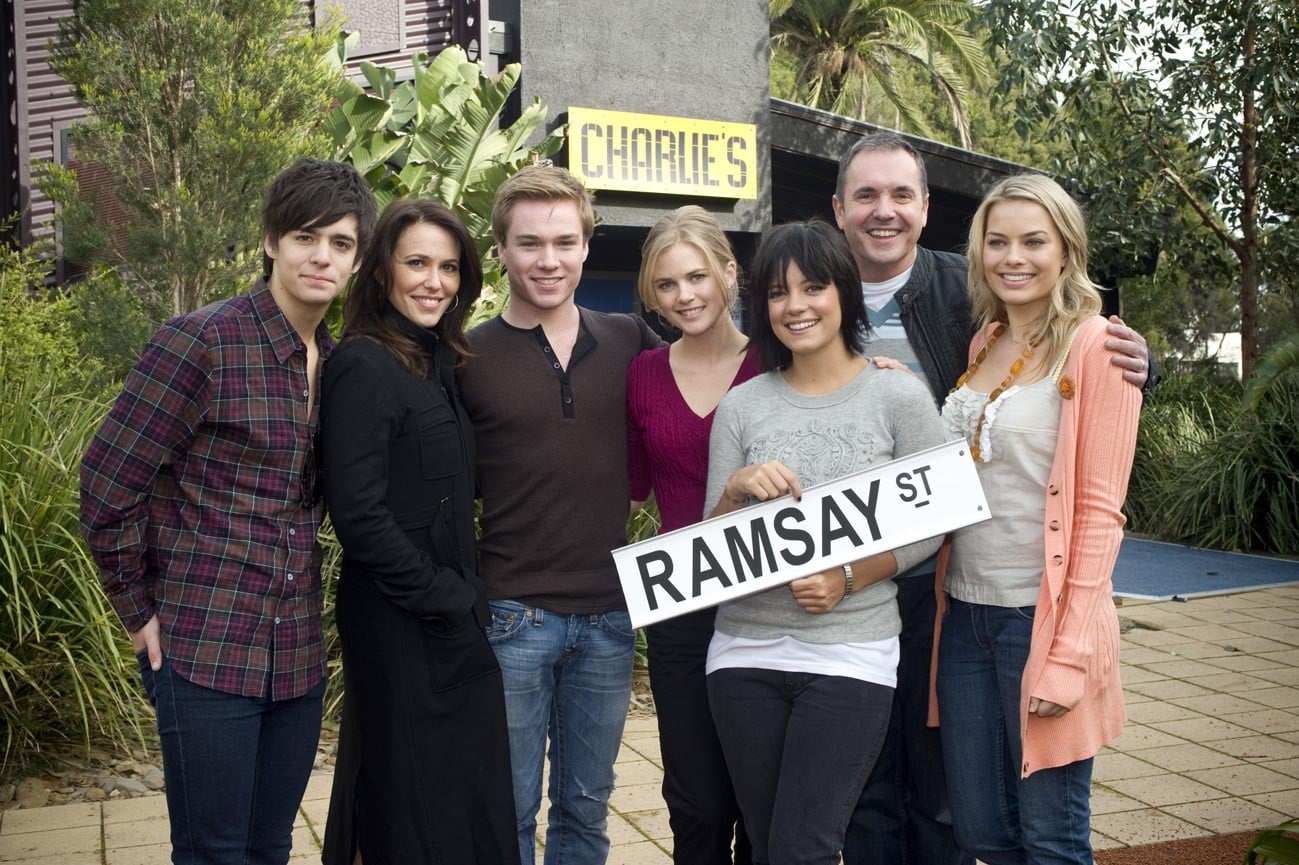 To see more photos of Lily's visit to Ramsay St, just read more.