Photos Of Lindsay Lohan, Samantha Ronson, Mark Ronson In London, Lily Allen Arriving At Sydney Airport.
Lindsay and Lily To Make Sweet Music Together?
Lindsay Lohan and Samantha Ronson arrived in the UK at the end of last week, and spent the weekend socialising, including Sam's brother Mark in a couple of their evenings out as well as a Bat Mitzvah celebration at Westminster Synagogue. Lindsay and her buddy Lily Allen are said to be planning a holiday together this summer along with Sam, with the possibility of recording some music together while they're away.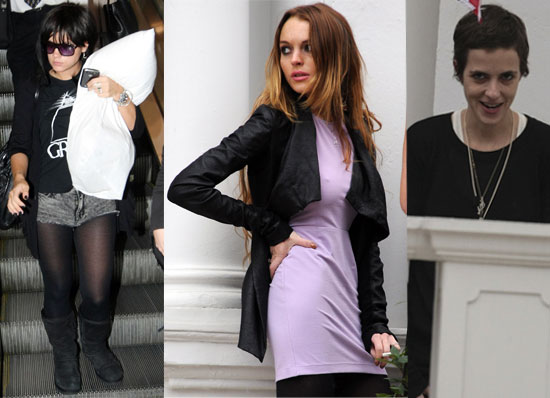 The two seem to be firm friends now, with matching tattoos acquired during their time in LA together recently, and Lily's had a new one added to the symbols round her wrist — a barking dog. Lily's just arrived in Sydney, Australia for some live shows and to promote her latest album, but I bet she's looking forward to her holiday with Lindsay and Sam already!
To see more photos of Lindsay, Sam and Mark in London, and Lily at Sydney Airport, just read more.