Photos of Lisa Wallace Who Is the Thirteenth Housemate to Be Evicted From the Big Brother 10 House
Lisa Has Been Evicted From the Big Brother House!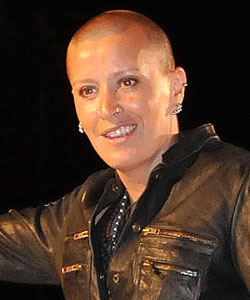 Lisa Wallace has become the thirteenth housemate to be evicted from the Big Brother house with 68.59% of the public vote, a huge percentage considering all six of the remaining housemates were up for the vote. The vast majority of you guys predicted Lisa would go.
In her interview with Davina McCall, Lisa came across as feeling uncomfortable, asking for water and needing Davina to repeat questions, but it's no wonder she was phased as the crowd didn't hold back on the boos as she walked to the studio. So now there are five housemates left for Friday's final, who do you want to win?