Photos Of Luke Worrell and Kelly Osbourne Out In London For Dinner
Kelly Loves Luke
Kelly Osbourne and her fiancé Luke Worrell were out in London last night, enjoying a meal out together at Sakenohana. The loved up twosome looked stylish in their outfits, I love Kelly's shirt and am lusting after that beautiful bag! Ever outspoken, Kelly's been dishing about her feelings for her man and how she'd do anything for him, saying: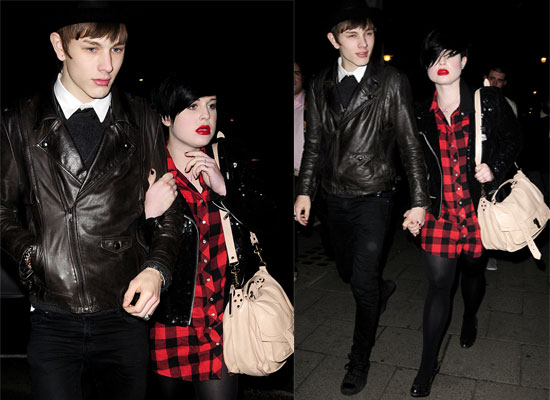 "I've never been this mushy with anybody ever before, but this time I can't help it. He's perfect. Everything about him is brilliant... I'm happy. I love him and I'd do anything for him."
Aw, isn't that adorable? I'd love to know you think about Luke and Kelly heading to the altar, so let me know!