Photos Of McFly Playing Live In Nottingham, Tom Fletcher, Danny Jones, Harry Judd, Dougie Poynter Plus Details Of Their Twitters
Tom Can McFly Live On Stage!
Following their trip to Brazil, and surprise appearance on stage with the Jonas Brothers while the American teen sensations were in London, McFly played an energetic live show in Nottingham this week. The show was a success with hysterical fans throwing their knickers on stage at the band! Tom's very active on twitter these days as they're recording some demos for their next album between shows, and revealed that they're working on another song about female aliens. Interesting! Are you looking forward to hearing new material from the boys?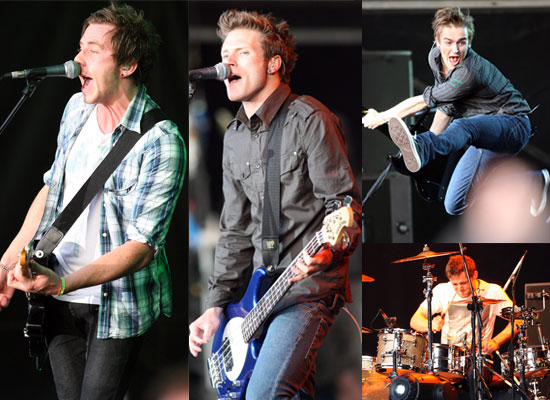 To see more photos of the boys on stage, just read more.