Photos Of Michelle Williams, Chloe Sevigny, Kylie Minogue and More From Another Magazine
Michelle, Kylie and Chloe Show Off Their Muse Appeal
Michelle Williams, Kylie Minogue and Chloe Sevigny are among the celebs photographed by Hedi Slimane and Craig McDean for a special issue of AnOther Magazine. They're part of a group of 28 women including Santigold, Bat For Lashes aka Natasha Khan, CSS singer Lovefoxx, Milla Jovovich and Maggie Cheung, who have been chosen as this decade's famous faces that influence and inspire with their image.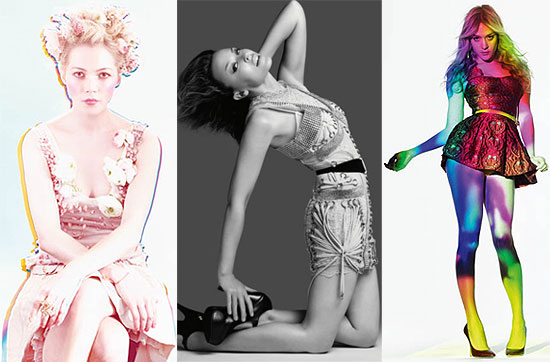 This week Kylie's shown she doesn't only influence with her style choices, as she's also launched her own bedding range called Kylie At Home. With her acting, singing, perfumes, lingerie and bedlinen, not to mention muse appeal, it's no wonder Kylie was chosen as part of this group!
To see more photos from the shoot, just read more.
.