Photos of Natalie Cassidy Who Is Pregnant
Natalie Cassidy Is Pregnant!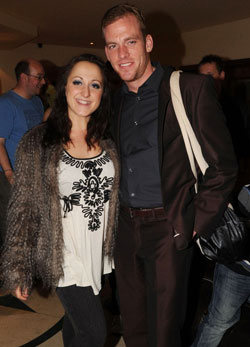 Natalie Cassidy has announced today that she is 12 weeks pregnant, revealing the news to OK! The former EastEnders star has been dating Adam Cottrell, a transport manager, since June 2009 when the pair met at the Isle of Wight Festival. Natalie joins a whole host of famous first time expectant mums!
Natalie has polycystic ovaries and was concerned about whether she could conceive, so she is over the moon at the news, saying:
"I wanted children so much, it was a worry. I came off my contraception in November but I never thought I'd get pregnant that quickly!"
The Strictly Come Dancing contestant has also spoken about her cravings, adding:
"I can't get enough of chicken, mayonnaise and sweetcorn sandwiches! But I've been eating healthily — I've not been noshing down four cream cakes in one sitting and claiming I'm eating for two."
Congratulations to Natalie and Adam!