Photos Of New Moon's Kristen Stewart and Dakota Fanning Pre-Production On The Runaways. Are You Looking Forward To It?
Kristen and Dakota Jett From New Moon to The Runaways
Kristen Stewart and Dakota Fanning were spotted at an LA recording studio where they're preparing for shooting on their new movie The Runaways. It's a biopic of the band that Joan Jett formed with a friend in late 1975, with Kristen playing Joan! Dakota also stars alongside Kristen in the second Twilight movie New Moon, so I'm sure they're going to be best of friends by the time this movie is completed! It's slated for release in 2010 — but are you looking forward to seeing Kristen alongside hottie Robert Pattinson in New Moon, or will you prefer to watch her show off her singing skills as Joan Jett in this movie? Let me know!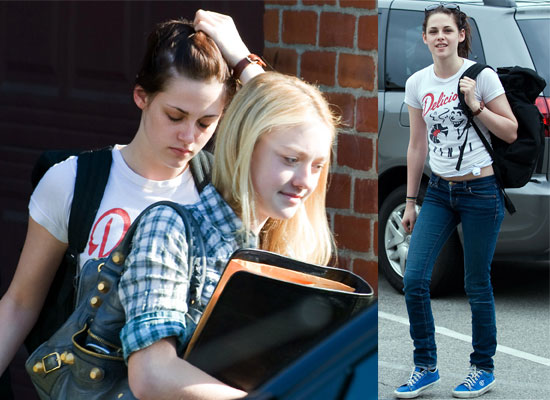 To see more photos of Kristen and Dakota, just read more.